How to make homemade Cif creamy soap
With this Cif creamy soap we can do wonders, we can wash stainless steel, aluminum, copper and any other metal that comes to mind since everything it touches becomes shiny.
We can even wash white clothes, you will see that it will leave it impeccable! As if this were not enough, it is very easy to make, it really is one of the best soap recipes that we have made so far.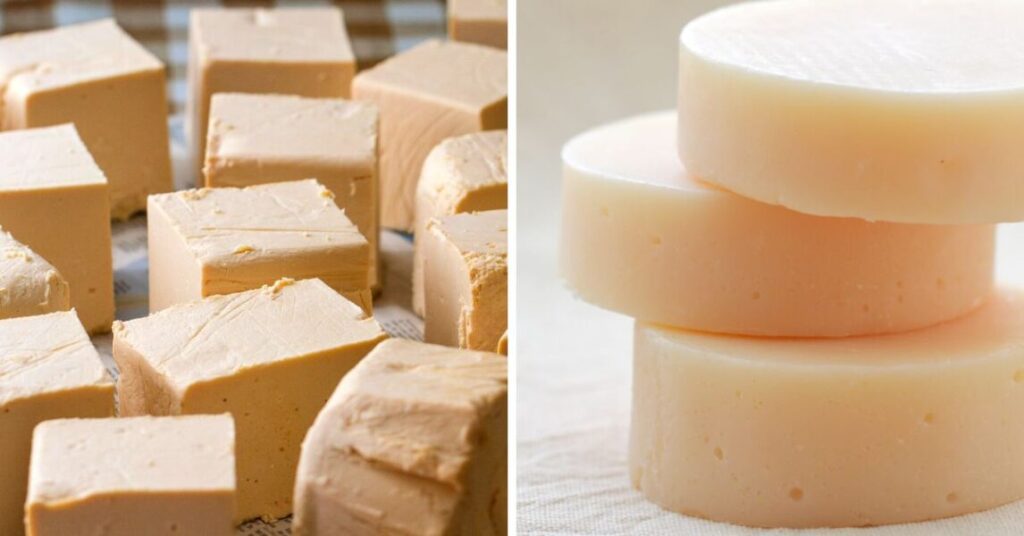 There is no stain that can resist it, the cleanliness and shine that it leaves on objects is incredible. You can forget about buying other products, since in one you will have them all.
It will help us save time and money, it will change your life! The result that we will obtain is incredible.
Recipe to prepare Cif creamy soap
It may seem a bit cumbersome to prepare but I assure you that it is not and that it is worth preparing it. In this way we will also be saving, since with this preparation we will make several soaps, everything will depend on the molds that we will use.
Don't waste time and prepare this recipe right now!
Ingredients
2 liters of used cooking oil (clean and strained)
1 liter of melted beef fat
500 grams of caustic soda flakes (must be diluted in 600 ml of water)
250ml of multipurpose creamy Cif
500 ml of coconut detergent
300ml of Bleach
Silicone molds (or other material)
Process
As a first step, we will put the strained oil and the melted fat in a large container, which must be lukewarm.
Then we will add the bleach and mix. This is what will make our clothes white again.
Now we will put on gloves and a mask, since it is time to add the caustic soda. We will incorporate slowly, while we are mixing.
You will see that the liquid turns a whitish tone, we will mix for about 10 minutes to integrate all the ingredients well.
Then we will add the coconut detergent little by little, it is very important that every time we add an ingredient to the preparation, we mix well to unite everything.
Finally we will add the Cif, we will do it very slowly while we do not stop stirring.
We repeat that in this recipe, it is key to mix all the ingredients well until you achieve a smooth, homogeneous, white and very consistent paste. We will test if it is ready with the help of a spoon, we will take a little of the preparation and if we see that it is compact in the spoon, it is time to continue with the following steps.
We will put the preparation in each of the molds, we must do it quickly since once the mixture cools down, it becomes hard and unmanageable.
Once we finish filling the molds, we will let them dry for at least 12 hours. Then we unmold and they will be ready to use.
Do not stop preparing it, it is a soap with a delicious fragrance that will make any object that we wash shine, we can even wash dishes. It will even leave white clothes spotless, this soap is zero waste!