7 Christmas Ideas to Decorate with Large Vases
A large vase is perfect for creating a striking and impressive Christmas arrangement. Their size not only allows them to be placed as centerpieces, but you can also put them directly on the floor and thus achieve decorating any empty or hollow space that you want to decorate.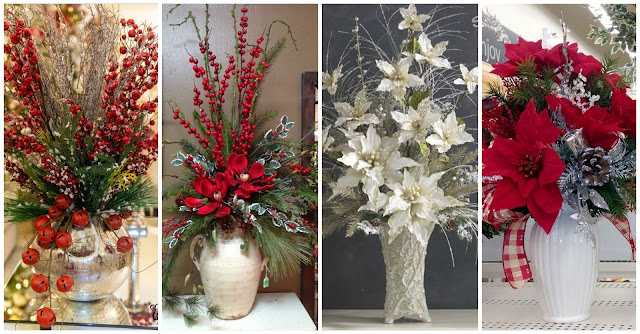 Using vases to make an arrangement is the easiest option to create one, as its narrow mouth allows all the branches and flowers to stay in place. Use pine branches, poinsettias, and Christmas bouquets with spheres to place in the vase. The more elements you use, the more abundant and beautiful the arrangement will look.
If necessary, you can also stick a piece of floral foam in the mouth of the vase to facilitate the preparation of the arrangement, since you only have to bury the branches or flowers so that they remain fixed.
1.- White vase with pine branches and berries.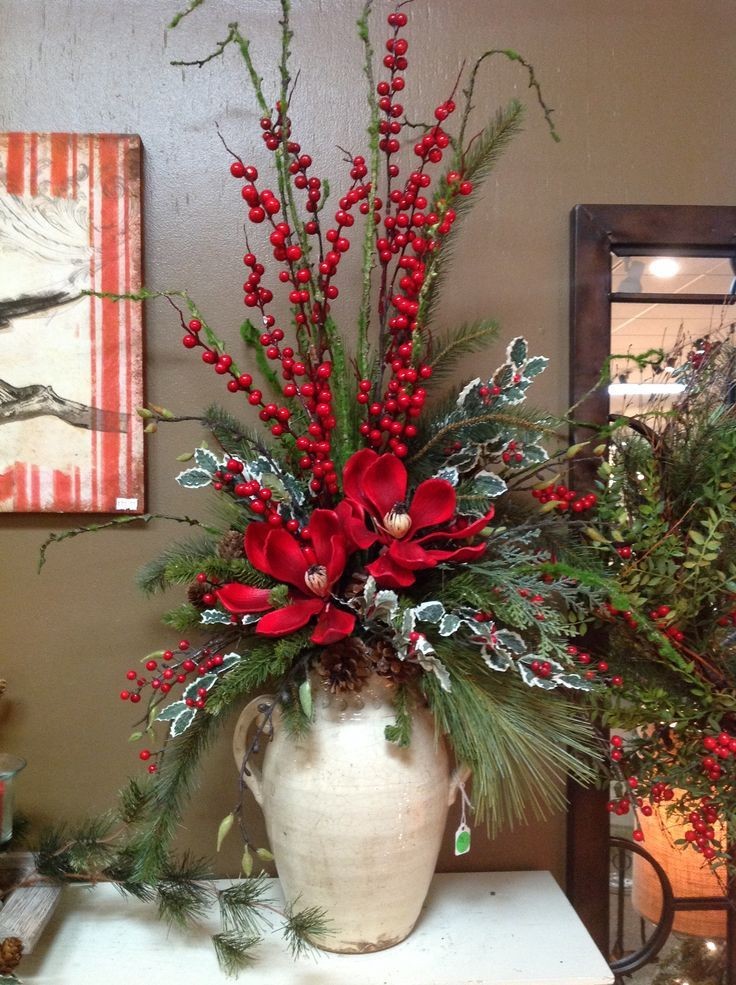 2.- Golden vase with berries, pine cones and green and white branches.
3.- White vase with white poinsettias and silver branches.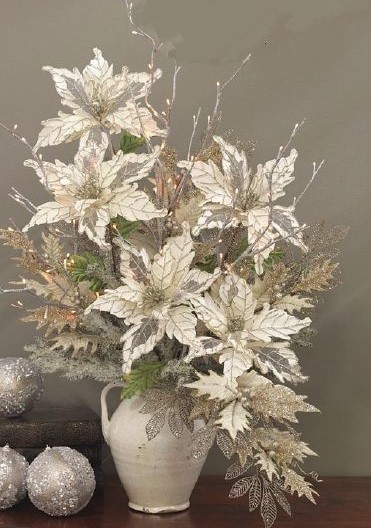 4.- Red vase with green branches, red spheres and berries.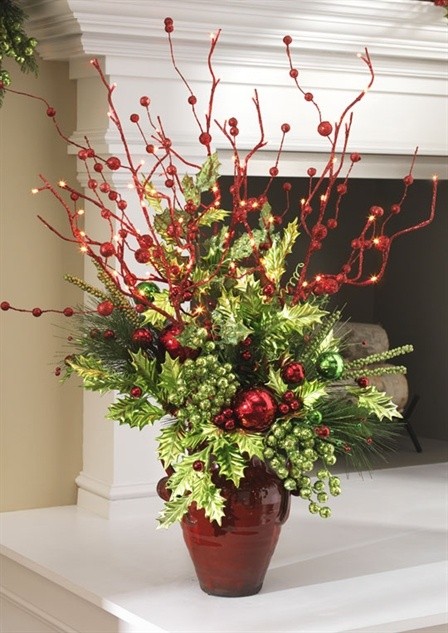 5.- Silver vase with pine branches, berries and red bells.
6.- Red vase with poinsettias and green spheres.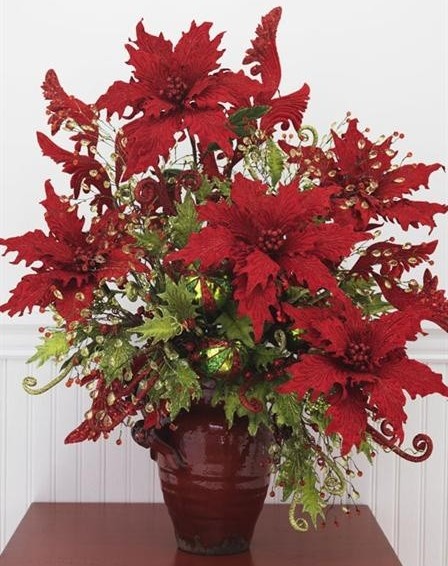 7.- White vase with poinsettias, silver pine cones and ribbon.