6 Pedicure Ideas to show off cute and trendy Feet
The summer season is approaching and it's time to enjoy the holidays again. If you want to look amazing from head to toe, it's time to wear bare feet.
The color of the nails is one more element to take into account to show off any style. All women love to wear impeccable, groomed, and of course, fabulous nails.
Here are some pedicure ideas that you will love and will make you look beautiful and on trend.
1-Rhinestones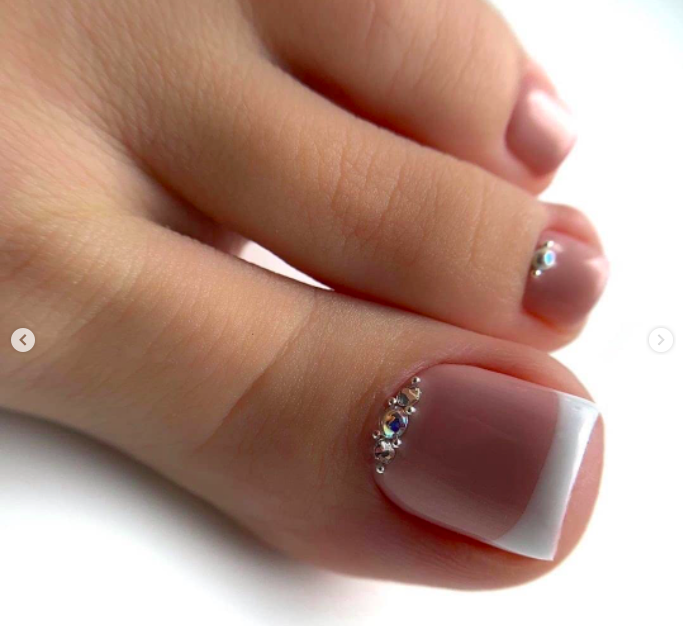 Nice French pedicure accompanied by rhinestones. Without a doubt, the feet will look distinguished and beautiful. In addition, you will give it a touch of brightness and glamor thanks to the effect of the rhinestones.
To wear this pedicure you must paint your nails with a base polish, then add a nude color, and a white French line at the tip. If you want, you can draw the line on the nail of the big toe or on all. Then add the rhinestones by making a horizontal line.
2-Nude

Your nails will look elegant. This color brings sweetness, style and sobriety to any moment of the day. Also, it goes perfectly with any color of sandals you want to wear.
3-White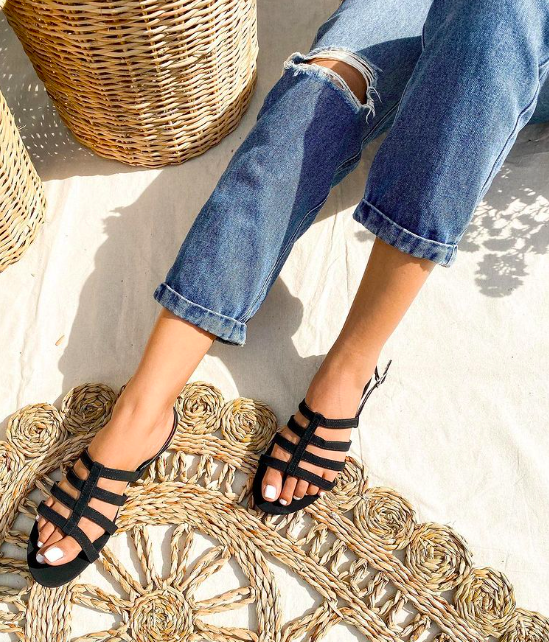 White continues to be the protagonist in both hands and feet. In fact, it is the color that is most used when wearing black sandals. This tone will give you a fresh effect that will attract attention wherever you go.
4-Prints

To start, apply a base, then paint the nails black, except the big toe nail. In general, this nail is where most designs are made, since its size allows for more creative drawings.
Flowers and plants are the ideal pattern to give your nails a calm and chic look. In addition, it also allows you to play with a variety of shades.
5-Geometric figures

Nails with geometric designs are in fashion. This nail art is one of the favorite designs of women, thanks to its nuances and the ease of doing it. You can combine it with endless clothes, and surely the attractiveness of your nails will stand out at first glance.
6-French

The French pedicure is characterized by pastel shades at the base of the nail with white tips. To make this design, you can use different pastel tones, the idea is that the nail looks simple but elegant.