10 ideas to take advantage of space in a small bathroom
Bathrooms in today's homes are typically small, but that doesn't mean that space should be neglected or devoid of decoration. A small bathroom can be nice and practical if you use specific furniture and colors. Try to paint the walls and the floor in light colors, since that adds a lot of light and a feeling of spaciousness anywhere.
For example, the colors white, beige, cream and soft gray are perfect in this type of bathroom. Make the most of the space you have by using custom furniture that is practical and functional. Adding extra shelves is an excellent solution for using a wall, as well as using furniture for the hole under the sink.
You can add a beautiful and original touch by adding a separation between the toilet and the shower. A glass gate, a glass block half wall or a stepped concrete wall are some of the ideas you can use.
1.- Wooden furniture to give a touch of freshness to your bathroom.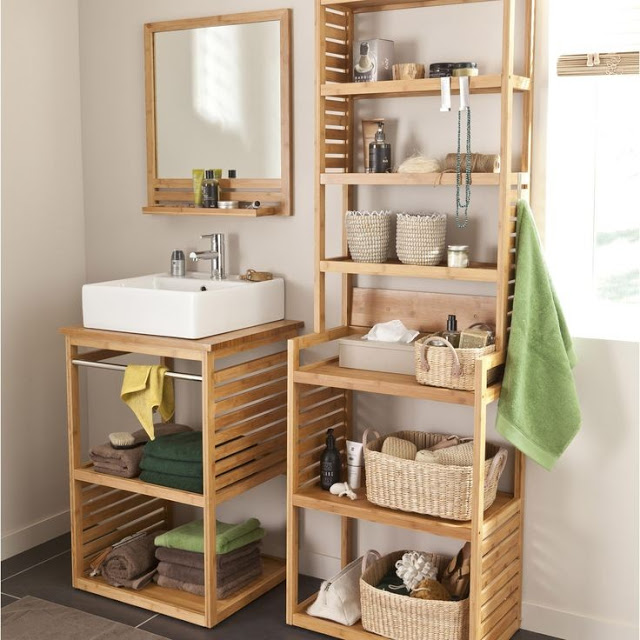 2.- Shelves in white to have luminosity.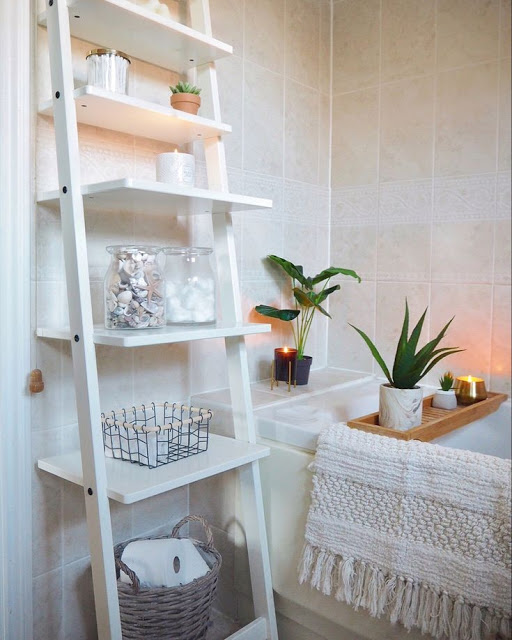 3.- Shelves to put towels and decorations.
4.- Blue and white tones for a feeling of spaciousness.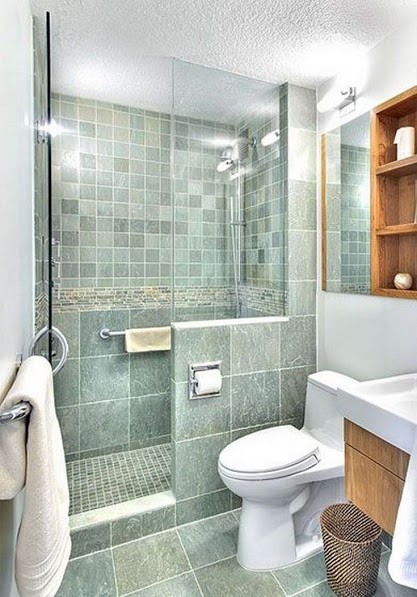 5.- A half wall of glass blocks will make it look beautiful.
6.- Shelf next to the sink to put your personal hygiene items.
7.- Stepped concrete wall to separate the shower from the toilet.
8.- Floating shelves to put your things for personal use.
9.- Wall with design to give it a special touch.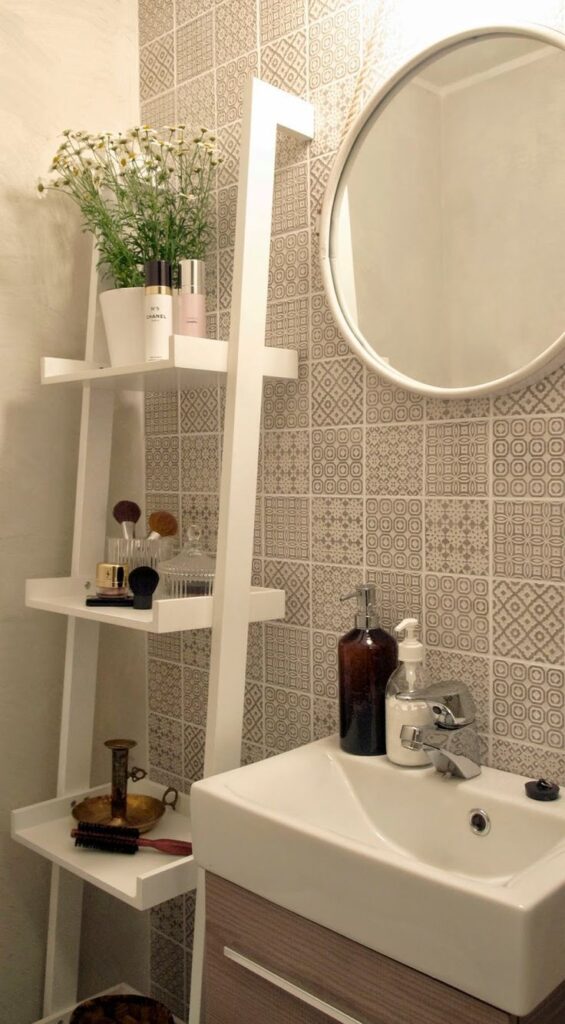 10.- Having a shelf under the sink will be very useful.